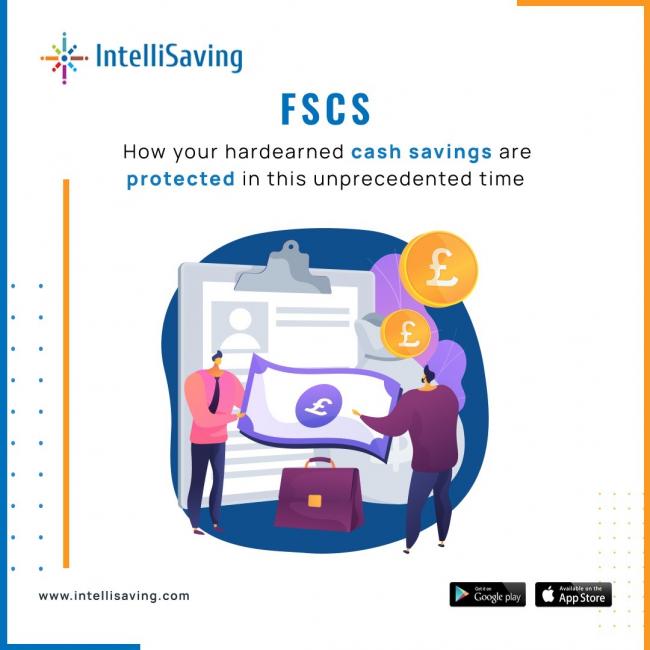 FSCS: How your hard-earned cash savings are protected in this unprecedented time?
"Finance is not merely about making money. It's about achieving our deep goals and protecting the fruits of our labour. It's about stewardship and, therefore, about achieving the good society." – Robert J. Shiller
Saving money is more important than ever as the cost of living is rising to alarming rates due to inflation. According to the BBC, prices are increasing by 9.1% yearly, the highest rate in 40 years. Soaring energy prices have contributed to the cost of living increases as the energy price cap was raised in April this year by 53.5% and 95.5% compared to the previous year. Food, fuel, raw materials, household items, furniture and restaurant prices have also increased.
Moreover, saving money is also crucial because other forms of investment, such as cryptocurrency are currently failing. Cryptocurrency has been invested by many who are now counting their losses due to the recent downfall of cryptocurrency. Binance, the world's biggest cryptocurrency exchange, has had turbulent weeks since digital money began. Binance was recently forced to temporally halt its bitcoin business on 13th June for a couple of hours. In addition, a significant lender, Celsius, had to pause withdrawals on the same day. And on 18th June, another record was broken as bitcoin fell below $20,000. Crypto has lost more than half of its worth in 2022, which has left expert and nonprofessional investors vulnerable.
Furthermore, ensuring that your money is protected is also fundamental because you could lose the money you have worked so hard for, which is sometimes the case for individuals who invest in risky investments. Still, saving is one of the less risky alternatives to keeping your money secure and growing your money pot, as The Financial Compensation Scheme was put in place to keep balances of a certain amount safe.
What is the Financial Services Compensation Scheme?
The Financial Services Compensation Scheme (FSCS) is an independent and complimentary service set up by the government to protect different financial services such as funds deposited into saving accounts. FSCS cover up to £85,000 of customers' money if a company goes bust and cannot pay back the claim.
The FSCS compensation scheme was launched because of the 2008 economic crisis, which enabled them to pay out to savers in failed banks, building societies and credit unions within seven days. They have paid out more than £60 million to customers of roughly 50 unsuccessful credit unions and one small bank since 2011. According to FCS, consumers' funds, mainly deposits, are more secure than ever.
Moreover, the FSCS 5-year vision has put in place seven main imperatives, which are still relevant in the 2020s. The imperatives have been worked towards ever since they were initially set out.
Banks and Financial Institutes
FSCS automatically pays you compensation if your bank or financial institute goes into liquidation. However, your bank or building society must be approved by the Prudential Regulation Authority. This can be checked on the Financial Services Register.
The Financial Services Register
The Financial register enables you to ensure that the person or company you are thinking of doing business with us is on the record, as it lists all the firms and individuals involved with regulated activities.
What can you use the register for?
You can use the register to find information such as what services they have been authorised to do and how you are protected while doing business with them.

Ensure that the permissions/activities of the organisation correspond with the service they provide to you.

Beware of scammers; only refer to contact details on the register to confirm that you are dealing with a legitimate firm before making any agreements with them.
The amount that the FSCS protects can vary depending on the period in which a firm went bust; for instance, any claim made after the 1st of January 2017 has a maximum protection limit of £85,000 per person, per bank, building society or credit union. For joint accounts, the total amount secured is up to £170,000.
The FSCS protects some high qualifying balances of up to £1 million for six months from when an amount was initially deposited. The six months period starts from when the account was first deposited in. Cover for balances exceeding £85,000 is only available to individuals, not companies. This may be handy if you sell your house and have a higher than usual balance in your account. However, whether you can deposit this amount is subject to eligibility.
What is covered by the Financial Services Compensation Scheme?
The scheme protects you from different types of financial services. Below are some examples of when you might receive compensation
Consumers may be covered if they lose money in deposit accounts with a bank, building society, or credit union goes bust. However, this cannot exceed £85,000 with a single firm.

Another instance where a consumer may be covered is if their insurance company fails. The scheme can pay protected claims and attempt to arrange, or assist with, the transfer of your current insurance to another company. But only where this is cost-effective.

If your pension company fails and is covered by the financial conduct authority, FSCS may be able to step in
What is not covered by the Financial Compensation Scheme?
The Financial Services Compensation Scheme will not cover you in cases such as:
If the firm is still active, you must make a complaint directly to the company, and if you are not satisfied with how your complaint has been dealt with, raise your case with the Financial Ombudsman. The company does, however, cover future claims of firms still in business.

The company is not accountable for your financial loss if an investment failure causes it.

If the firm was based in a European Economic Area (EEA). Every deposit-taker with headquarters in the EEA should register with their home country's deposit compensation scheme. Every European country must also have a reimbursement limit equivalent to €100,000.

If your company is a payment or e-money business and your funds are kept with payments and e-money, the FSCS will not protect this.
What would I be entitled to if I hold more than one account with the same bank or building society?
The maximum amount you are entitled to if a firm fails would still be £85,000, regardless of whether your overall balance for your accounts amounts to higher than this value.
Would the amount I am entitled to differ if I hold more than one account with different banks and financial institutes?
The protection you receive depends on the banks and financial institutes you have an account with. The FSCS only pay £85,000 for an 'authorised institution' or banking group.
How to start a claim?
First, check that you are eligible to claim by providing some basic information, and FSCS will let you know immediately if you can make a claim.

Create an online account- then complete and submit your claim. After this, check on the progress of the application

Complete your application- you will be asked questions such as why you are making a claim, upload any evidence that supports your application and sign the online application electronically
The application should take 1-2 hours to complete. You can also save what you have done so far and resume your application at a later point.
How long does a claim usually take?
FSCS try to resolve claims within seven working days. However, if a case is more complicated, this could take longer.
What to look out for:
Claims are free to do with the Financial Services Compensation Scheme. However, some firms that offer to handle claims charge a fee of up to a quarter of your compensation plus VAT. This means that if you received £2,000 back from your claim, you would pay around £600 back to the company that managed your claim.
Saving is a valuable strategy for handling finances and serves as a financial cushion if you need it. And with the FSCS paying compensation on savings and other financial services to eligible, your funds could be protected simultaneously as long as your bank, credit union or building society is on the financial services register.
Furthermore, the economic instability and increase in the cost of living show how having savings and keeping them protected is vital because should a consumer need access to their funds, they will be able to access it securely, knowing that if the firm they hold an account with fails the FSCS could cover them.
Start saving today to be better prepared in the ever-increasing unprecedented times!!