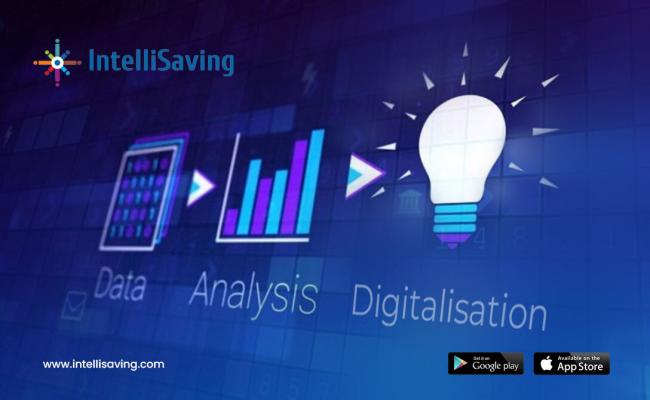 Digitalisation and the role of Data in Cash Savings
"Digital technologies cannot only be embraced but adopted and adapted. It also needs to be carefully nurtured so there is a trust that the world is going in the positive direction."
In the 21st century, digitalisation has heightened the transformation of society and created a degree of societal sustainability. Digital technologies are responsible for much of the innovation that has taken place during the 21st century. They are also crucial for increasing productivity, driving new products and services, allowing innovative business models to distort the limits between industries. Digital technologies have developed more quickly than any other invention in history; 50% of developing countries have had access to this in the last two decades, contributing to changes within society. Technology is an innovation that increases connectivity financial inclusion facilitating access to trade and public services to create a good balance.
Digital technology advancement and AI, which stands for (Artificial Intelligence) is not limited to a specific sector and its impacting health, consumer, lifestyle, education, and entertainment sectors. Al and data pooling are used to track and analyse problems in Agriculture and the environment and are being used to analyse everyday tasks such as paying a bill or generating traffic. Al-enabled technologies are also used to track health to help improve healthcare, such as diagnosing diseases and increasing life expectancy. They can also support and protect human rights and violate them through monitoring of purchases, conversations, and behaviour. Governments and businesses can utilise data for financial reasons and other motives.
Al technology also assists banks with managing and making the most of their data to advise their customers on suitable products, services, and deals. Banks have been working together with fintech and software companies to advance technological abilities which they don't already have. The data is used big time for machine learning models to observe the customer behaviour, patters, histories and needs in such a way that the technological enhancements can be used to increase customer experience. AI and Open Banking have opened the wide horizon of banking for customers away from the traditional banking experience.
What is Artificial Intelligence?
In simple terms, Artificial intelligence is a use of a computer program that outperforms humans in any intellectual task. For e.g., the customer behaviour and patterns are being analysed in such a way that the computer program can mimic exact response to a particular customer query or question. Artificial intelligence is one of the critical reasons advanced technologies have significantly impacted the finance sector. AI has also revolutionised how banks interact with their customers. According to Fintech studies, most people, particularly millennials, would rather interact with their bank on a mobile phone, making financial institutions go digital.
Whilst we are moving towards technology and its various forms that help us with each activity we perform, we are heavily reliant on 'data' to make informed decisions. So Let's have a look at how data is revolutionising the banking industry.
Data drives the decisions and actions of society, and their existence are all factors that contribute to data production, which is beneficial for improving business strategies and practices as there is an increasing need to come up with significant data analytics ecosystems. Data production also helps companies such as Intellisaving identify the best saving products as technology has enabled digitalised access to the best interest rates for financial organisations and consumers. Data could be related to products, services or consumers itself and it serves as an input to the digitalisation efforts that are continuing in the financial and non-financial world at present. Some of the examples of how the data is currently revolutionising the technologies are inflation rates, spending habits and household incomes etc.
What is open banking?
Open banking facilitates the connection between banks, third parties and technical providers, allowing them to exchange data that will benefit their customers safely. It also enables businesses and customers to use their transaction data to access products and services more tailored to their financial requirements. There are also new services that Fintech and building societies have created to give customers more control of the services they receive, as customers must provide consent for their data to be shared or used.
The number of customers and companies who use Open Banking in the UK has increased, with more than 2.5 million customers and companies now using open banking supported products to control their finances and gain access to credit and make payments. This is an example of digitisation in the 21st century. Approximately hundreds of UK customers and businesses become open banking users each month.
If you are paying too much for an overdraft, you could download a comparison app that examines your account so that they can find the most suitable option based on your spending pattern. You can also include open banking in your business by connecting your bank account and accounting platform to benefit from payment reminders, keeping records up to date, and saving money on making and receiving payments.
UK's Open Banking Implementation Entity (OBIE) is responsible for constructing open banking technology in the UK. This regulatory body was introduced to encourage more competition and increase options for consumers and small businesses.
How Intellisaving is leveraging technology to revolutionise the 'Cash Saving' phenomenon?
Intellisaving uses open banking to facilitate the integration of multiple accounts from different banks and financial institutes to one sole platform. Once customers have created a profile on the Intellisaving platform, aggregated their reports and authorised Intellisaving to access their transactions, the bank or building institute provider will allow Intellisaving to get automatic transactions that users will be able to view within their personalised portfolio on the Intellisaving app. For instance, if you hold a savings account with a bank and aggregate that account, any credit or debit in this account will be shared with Intellisaving to show the portfolio value. They aggregate both open banking and non-open banking providers.
The increase in digital demand has meant that apps for saving such as Intellisaving have been able to develop and change the way users save for the better by making it easier for companies to access their saving accounts and Cash ISA accounts through facilitating integration and manageability of these types of accounts within one platform. In addition, the Intellisaving website displays the best interest rates for personal and business accounts. Intellisaving also works hard to keep the interest rates up to date. # Money saving app # Best ISA rates # Best saving rates.
Transformation is a process that evolves over time and not overnight; however, it has happened ever so fast in digital transformation. The future of digital advancements is going to be even stronger as it will harness the power of data to help build the future technologies. This transformation has impacted most of us in some way or another as it has changed how people live their everyday lives as so much of our lives have been consumed by technology, from jobs, banking, and the way individuals keep themselves entertained in their spare time.
In the end, we can say that 'Data can make or break any industry' and for the digital transformations to keep going, data will certainly be the element to look for.