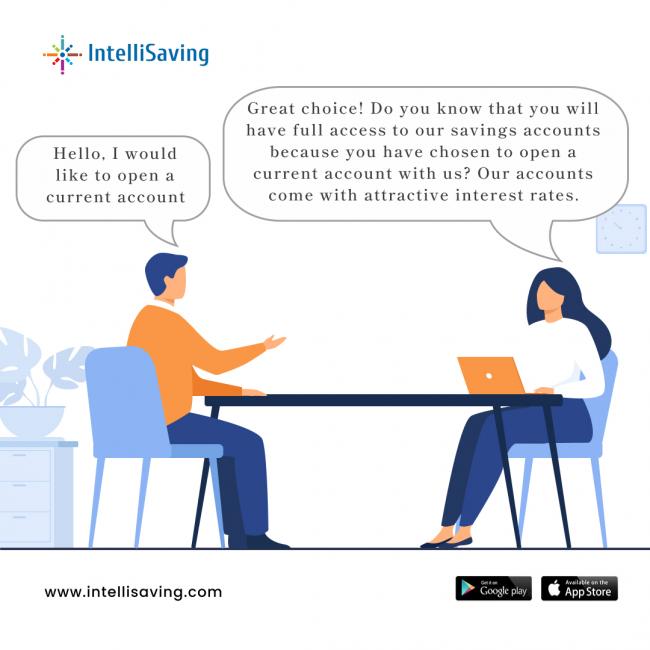 Saving Trends for 2022
"The tipping point is that magic moment when an idea, trend or social behaviour crosses a threshold, tips and spreads like wildfire" – Malcolm Gladwell
Saving is used to enhance reserves and to safeguard against unprecedented financial challenges. The pandemic further exacerbated the importance of savings, as many people could save more than they had ever saved before due to restricted access due to government regulations during the pandemic's peak, influencing physical, movement, and social interaction. Saving trends in the financial industry like many other trends change and adapt to the societal changes such as economical, behavioural, and political factors.
In addition, The Bank of England increased the interest rate from 1.25% to 1.75% recently, which for many savers who have no debt is something they have been waiting for a while, as interest rates have been significantly low for more than a decade. Theoretically, banks apply the rate increase to mortgage and saving accounts after BoE has made an increase to interest rates. However, this is not always the case as increases in interest rates implemented by BoE do not always reflect on rises across banks and building societies; for instance, Barclays flagship easy access account still offers a 0.01% on savings between £1 and £49,999. The BoE increased the base rate to 1.75% in December 2021, while Barclays base rate was raised in July 2022 to 1.75%.
There is also a divide in observations made regarding whether a rise in interest rates is good for saving accounts as some savers and others from financial institutes see interest rates being raised by BoE as a positive thing for their savings accounts.
The increase in interest rates is good for fixed rate saving accounts, generally banks and building societies do not allow savers to withdraw money from a fixed rate until their account has reached maturity. This is because holding your cash for a specific amount of time guarantees that you get the interest rate offered and receive a better interest rate; in return for keeping money tied up; the rate is guaranteed. Therefore, it is crucial only to store an amount of money you can afford to put in a fixed savings account without needing access during the term.
Fixed saving rates have been on the rise in recent months, a substantial number of people expect the rates on fixed savings to rise further.
According to Forbes, a savings specialist recommended that those who can save should still save but should also note that if inflation increases, returns will continue to decrease.
On the other hand, sources such as Which argue that their research concluded that between 2016 and 2021, banks and building societies were more likely to cut savings when base rates were reduced than to increase the base rate at any point of time.
Furthermore, banks and building institutes do not always increase interest rates on every saving product and might not raise the amount for each saving product equally. Therefore, waiting a few weeks before checking comparison websites is ideal to see if you can get a reasonable interest rate.
Interest rates can also be eroded by inflation which has the highest level in 40 years with 9.4%- which means that the value of savings is being eroded quicker than it has in the last 40 years.
What do the interest rates mean for mortgages?
The increase in interest rates will have an immediate impact on mortgage bills for many homeowners on tracker or variable mortgages; this will be due to the change in the Bank of England rate.
The additional mortgage fee will be roughly £62 a month for a £250,000 London mortgage. Approximately three-quarters of mortgage holders on fixed rates are not as likely to be negatively affected, but when their deals expire, they are more likely to remortgage at an increased price.
Banks/building societies that offer good interest on current/saving accounts:
Virgin money bank and Nationwide are among some of the banks offering the best interest rates, with Virgin money offering 1.71% AER 2.02 AER on current accounts. A trend that some banks have is opening a current account with a linked saving account with the same building society or bank, as some banks are not allowing people to open a saving account with them without a current account.
Virgin Money

The M Plus Saver has the best rates available for savers at 1.71%. AER 1.70% gross per annum variable) cover savings of up to £25,000 and 1.00% on the amount above £25,000. The interest on these accounts is paid quarterly.

The M Plus Saver is Virgin money's most flexible account. You are in control of depositing the amount you see fit. According to Virgin Money, your money pot grows as your account earns in-credit interest on your current and saving accounts.

Nationwide

Get interest on your funds with a 5% AER (4.89% gross per year); this is a fixed rate for a year on balances amounting to £1,500; if the amount is over £1,500 after a year, this will be 0% AER (0% gross a year). You must pay a minimum of £1,000 per month, without including transfers from your other Nationwide accounts or visa credits.

Once your account has been open for a year, it will have a 0.25% AER (0.24% gross a year) variable. If the value is over £1,500, it will have 0% AER (0% gross a year); interest is calculated once a month on the last day of each month, and the interest is paid the following month on the first day of that month.
The bank of England (BoE) has increased interest rates five times in 6 months, which is good for fixed rate saving accounts but not good for some types of mortgages.
Nevertheless, interest rates on saving accounts can be eroded by inflation, therefore before choosing an account, compare deals across different building societies and banks on comparison websites as is a good strategy in finding best savings account.
Some saving suppliers decide not to implement the entire rate increase it is still worth having a saving account in case of an emergency. A savings calculator can also be a helpful tool if you have any goals and want to save a specific amount.
After all, if the last few years, have thought anything is how it is important to have a saving cushion and prepare for the unexpected.
Intellisaving
Saving apps are another saving trend as many consumers are using apps to manage their saving accounts more efficiently. Intellisaving is a money-saving app that integrates multiple saving and ISA accounts to the Intellisaving platform. Intellisaving supports banks and financial institutes of all sizes and is always looking to add more to its platform. Easy access savings and regular savings accounts are among some of the savings accounts you can integrate into the app; there is also a comparison feature for users to compare the highest interest rates in different saving categories such as Cash Isa interest rates. Several features are waiting to be unlocked on the app, which can be downloaded on Google Play or the Apple store.
If you want to delve into some financial reading, look no further than the Intellisaving website, which has a range of articles with money-saving tips.
In addition, saving can be a rewarding journey as you can put money towards a saving goal or an emergency, which means that when the time comes to access your funds, you can enjoy or use the fruit of your savings.