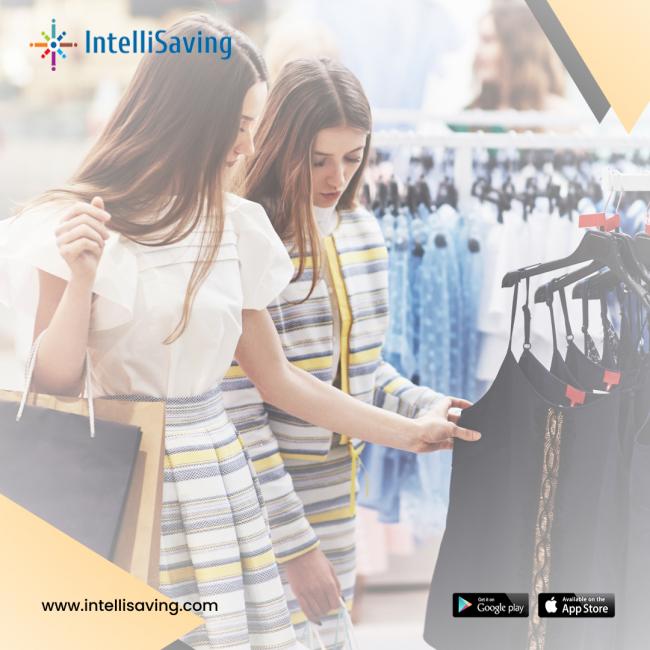 How has higher cost of living had an impact on the consumption of clothing?
"One reason why people resist change is because they focus on what they have to give up, instead of what they have to gain"- Rick Godwin
Higher cost of living has meant that consumers have had to cut costs all around, including on expenditures such as clothing, as essential costs such as energy prices have become quite costly. People are concerned with the cost of living. In fact, according to the Office of National Statistics, three in four adults (77%) have revealed that they feel pretty or relatively worried about the increase in living costs. 81% of which are women, 73% are men, who reported feeling concerned or slightly concerned of those aged between 30-49 years old this was (82%), 77% in the 50-69 age group and 70% of those aged 70 and above.
Consumers are spending less on clothing because of the surge in the cost of living, according to a survey by YouGov. The survey found that four in 10 people had no other option but to cut down their purchases on clothing since November last year, according to the responses of more than 2,000 people in May of this year.
Consumers have buckled their belts in a number of ways such as purchasing less on clothing (29%), opting for cheaper options (10%), and 8% revealed they were driven to stop spending money on clothing entirely.
Moreover, according to Which, they found out through a survey they conducted that people spend under £30 on clothing each month.
Although general levels of worry were similar in adults with different salaries, those with a gross pay lower than £10,000 per year had the highest level of concern (31%), while others who had a higher gross salary of £50,000 or more felt the least worry with 12% feeling very worried.
Furthermore, approximately 7 in 10 adults (68%) who reported that their cost of living had increased were highly concerned about the rising cost of living and revealed that they were spending less on non-essentials.
In addition, 50% of adults were quite concerned about the rapid increase in the cost of living and felt worried every day.
Pointers on how to navigate financial hardship when it comes to clothing:
Out with old in with the new- recycle old clothes for vouchers

There are schemes where you will receive a voucher for donating clothing; however, it is worth noting that you must spend a certain amount to receive a coupon for some schemes.

New Look- If you take clothing which is in good condition to a Hospice Charity shop, and scan the QR code, you will receive 15% off during your next shopping trip.

Schuh- You will receive a £5 voucher (redeemed with a £50 spend) when you take a pair of previously used shoes of any brand to a store.

H&M- You will receive a £5 voucher (redeemed with a £25 shop) when you recycle a bag of unwanted clothing or textiles from any brand or condition at a branch of H&M.

Rent Clothing

There are also apps which individuals can use to rent clothes for special occasions such as weddings and baby showers. Although it is worth noting that renting can come at a cost to the environment because of factors such as dry cleaning.

Sell clothing you don't use on selling apps

The advancement of technology has meant that there is now an app for almost everything, including apps for selling clothes and other accessories, selling what you are no longer making use of, and the money you make out of your selling venture could go towards paying some bills or expenses.

Revamp your old clothes and jewellery by adding a creative flair

Revamping your current clothing or jewellery rather than replacing them with new fashion pieces will save you money and get those creative juices flowing. For instance, broken jewellery can sometimes be moulded into another form of jewellery, or a pair of trousers which have become shorter can be cut into shorts and sequins can be added to your creative masterpiece.

Look into buying children's shoes for yourself

Popular brands such as Converse, Nike and Dr Martens produce children's versions of their more popular styles. As you do not pay VAT on children's clothes or shoes, you could land some excellent savings if you are size five or under.

Look into outlet stores

There are outlet stores which you could visit, but if an outlet store is out of reach, you can go online on eBay and save up to 70% on clothing. Among the brands are Crocs, Sports Direct, Superdry and Office.

Consider display shoes

Some High Street chains such as Schuh have websites that specialise in selling reduced, former display shoes with minimal faults, and you can get popular brands such as Adidas and Timberland.

Swishing

Swishing works the same way as swapping clothing; you can throw a swishing party where you, your family and friends can swap your previously loved items.
About Intellisaving:
Intellisaving is a smart money-saving app which integrates multiple saving and interest-bearing accounts to one platform. Intellisaving supports over 80 banks and building institutes of different sizes. The platform is also home to numerous features which can be uncovered through the use and download of the app; among some of the features is Dashboard, a default home screen for users where the overall profile summary is shown, and the latest market updates, this page can also be used to navigate and view profile/accounts information in detail. There are also other features such as comparison feature displays the highest interest rates banks and financial institutes currently offer.
Intellisaving is constantly striving to expand its app capability to enhance users' platform experiences.
The website also has a range of different articles with money-saving tips.